Back to the middle of autumn, we had a fun marathon in Miyama.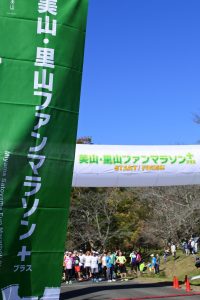 It was really good day with beautiful blue sky.
There were lots of participants from kids to elders and some of them had been wearing a unique costume such as Mario, Pikachu from Pokemon etc…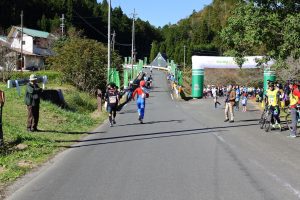 Also, there were market stalls of food, local souvenir, and massage as well.  It is good to have a massage tent in this event.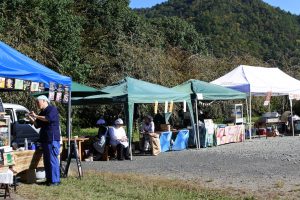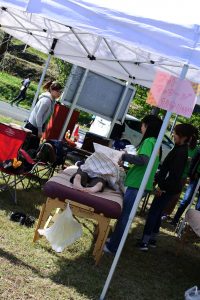 It must be great to have massage after participant finish running which is like a heaven!!
I was helping one of food stall which is called Chinsenro and has Gibier ( wild dear meat) menu. I had a croquette and sandwich of dear, and it was the best sandwich I've ever had !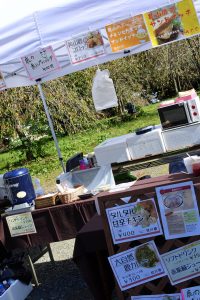 When they were running besides a rice field, old local woman was encouraging participant with waving her hands. It created warm environment and I liked it.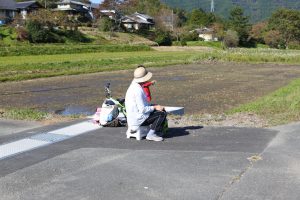 The runners looked be feeling good with running in beautiful nature and clear air.
It was nice autumn event in Miyama.