Few days ago, Miyama was covered by snow.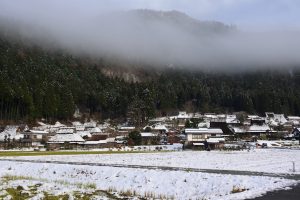 It was so beautiful to see the Miyama Thatched Village with white snow.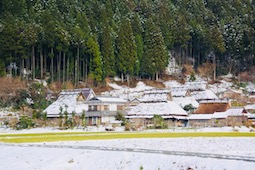 At the snowing day, My friends had been to Miyama who from LA, Brazil and France. Then, we went to explore THE Little Indigo Museum in Thatched Village (Kayabuki no sato).
Hiroyuki Shindo is the owner of this museum who is world renowned Indigo Dying artist. On display to the public is a collection of indigo textiles from around the world, and a traditional Japanese indigo dye workshop.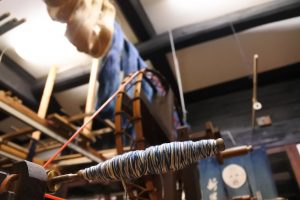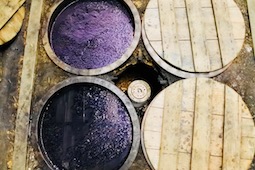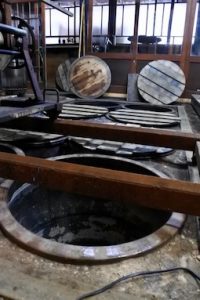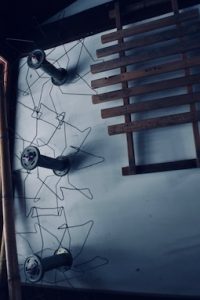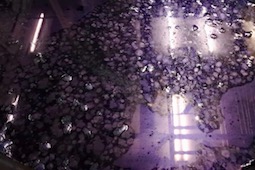 Also, There is a shop of his indigo work. So, we can buy his products too.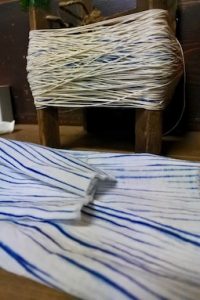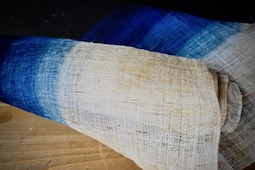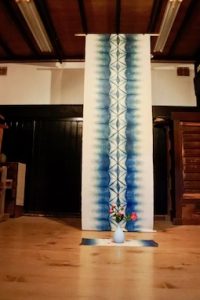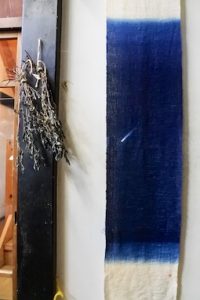 He explained about Indigo work with his fluent English to us. It was so interesting to listen about technique of dying, about material that he use, and his life etc….with his unique talking technique !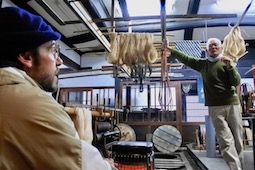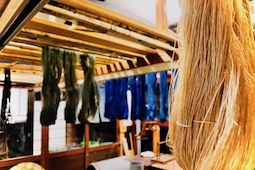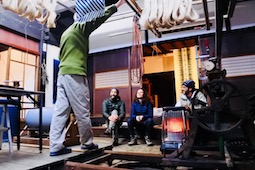 After we saw his Japanese Traditional Indigo work shop, we went to second floor to see his Indigo collection.
It was unbelievable place more than I expected. There are so many of traditional indigo textiles from all over the world which are collected by Shindo little by little.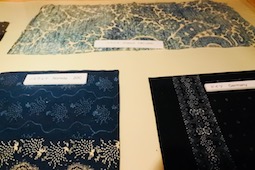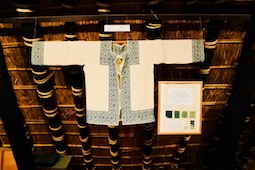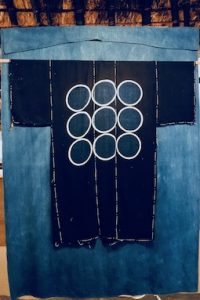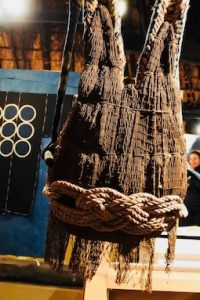 He has a lot of Japanese traditional Indigo material with Sibori technique which make a pattern by sawing with needle.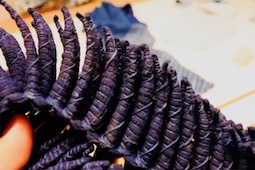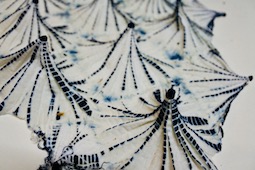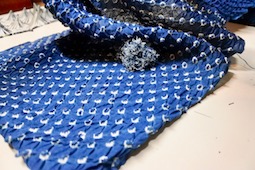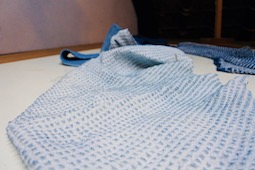 That was incredibly beautiful dying technique. But about some of the technique, no-one inherit it anymore unfortunately. So, it is quite valuable works of indigo art.
Time flied so fast in The Little Indigo Museum.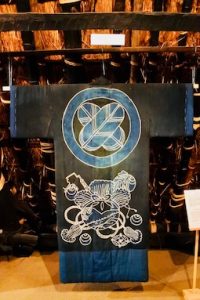 We enjoyed the explanation from Mr. Shindo a lot and his lovely personality too.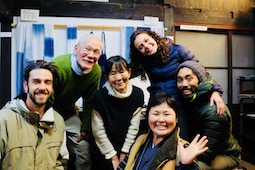 It is one of the awesome spot to get in touch with the souls of ancient Japanese Indigo dying technique.
Here Miyama is waiting for you to come and see that tradition of Japan.
THE LITTLE INDIGO MUSEUM
www.shindo-shindigo.com
所在地
ADDRESS

601-0712 京都府南丹市美山町北上牧41
41 Kita, Miyama, Nantan-shi, Kyoto JAPAN
Phone & Facsimile 0771-77-0746
E-mail shindigo@cans.zaq.ne.jp